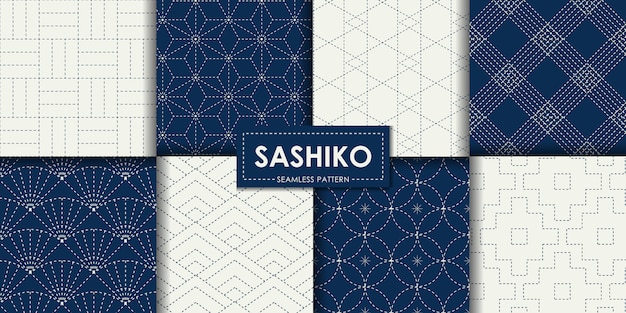 Apart from invisible mending, manufacturers, and brands that value sustainability is starting to use visible mending to prolong the lifespan of their clothing and connect with consumers who care about sustainability. Such mending can be traced back to Japanese Sashiko stitching from the Edo period. Sashiko, which means "small stabs" in Japanese, refers to the running stitches that may be seen on the garments of Japanese laborers. Layers of hemp or linen fabrics colored with indigo were sewn together using these stitches. This helped extend the life of clothing, provided warmth for the user, and permitted members of the working class to wear attractive apparel within the bounds of the law at a period when clothing was an expensive commodity for the working class. Back in the days when the working class was prohibited from wearing expensive, vibrant fabrics such as silk.
In this generation, we have adopted conspicuous mending as a form of self-expression, it can transform a rip into a unique work of art by mending a garment in an obvious way, rather than attempting to conceal a garment's imperfections, it is just something that becomes uniquely our own piece of clothes.
Under the influence of such a trend, it is also a common phenomenon for the young generation to learn stitching so that they can customize their own style of clothes by themselves, through learning through stitching classes or online videos, visible mending can also foster interpersonal relationships. Learning and practicing to stitch can indirectly learn more about Japanese culture, it is the bridge for more people around the world to get to know more about the stitching and history of the Japanese culture, not only can it acts as a means of fostering cross-cultural relationships, but it also connected mutual interests and passion toward the beauty of hand-stitching," she says.
This is how visible mending offsets quick fashion. Visible mending promotes sustainability and provides an alternative approach to how we relate to our garments than the disposable mindset. Visible repair is now a part of how people are starting to slow down and consider what makes clothing valuable.